You're Invited!
We want to see you for Easter at Ankeny Baptist! You can expect a worship service that is rooted in the timeless truths of the Bible. There will be a time of worship in music and message.
Join Us
Easter Sunday, April 9
9:15am–Free continental breakfast
10:15am–Worship service
Getting Here
2842 SW Third St. in Ankeny, Iowa
Park anywhere in our lot and come inside!
Dress
Sunday Casual
You'll see polos, dresses, jeans, or slacks. We'd love to see you here!
Childcare
Childcare provided
For birth–2nd grade.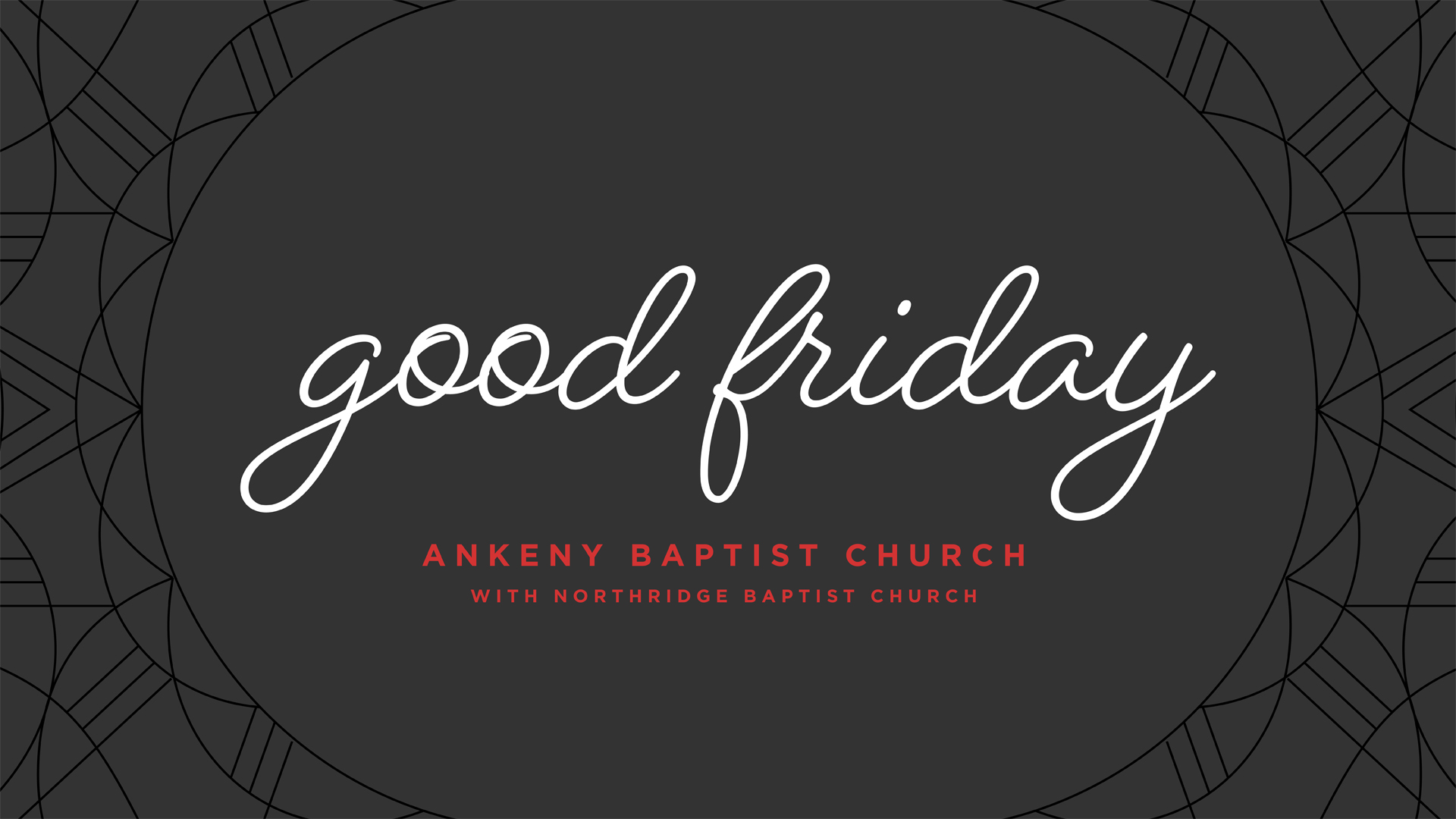 We're partnering with Northridge Baptist Church for Good Friday!
Time:
7:00pm
Service Location:
3700 6th Ave
Des Moines, Iowa