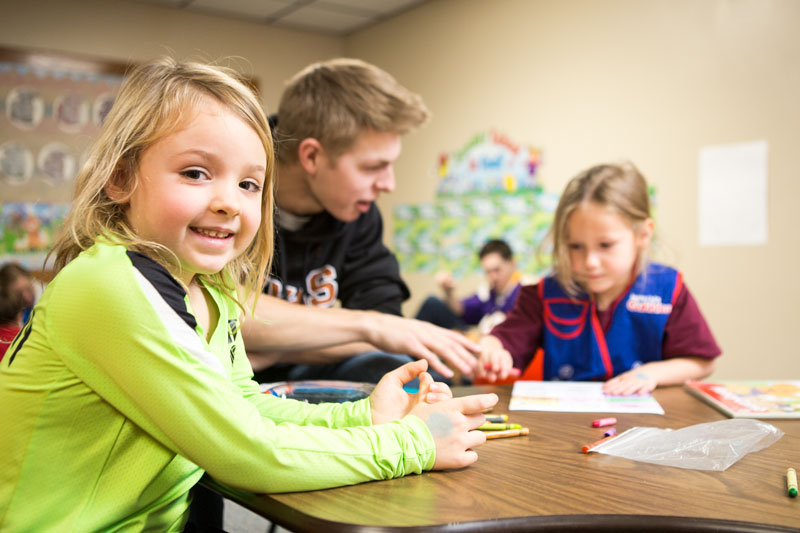 SUNDAY SCHOOL
9:00 AM, Sunday
Children are taught truth from God's Word in age and grade specific classes. They will be taught Bible lessons that are appropriate for their age and level of understanding.
AWANA
6:30 PM, Wednesday
Wednesday nights during the school year brings the busiest ministry night of our week. Children ages kindergarten through 6th grade participate in AWANA, a Bible teaching program that revolves around Scripture memorization and evangelism. With a mixture of game and classroom time, your children will be entertained and will leave having more of God's Word hidden in their hearts.
Register Now
Full Schedule
KID'S ALIVE
6:45 PM, Wednesday
On Wednesday evenings during the summer, the Kids Alive program provides Bible lessons and games for kids ages 2 yrs. old to going into 6th grade.