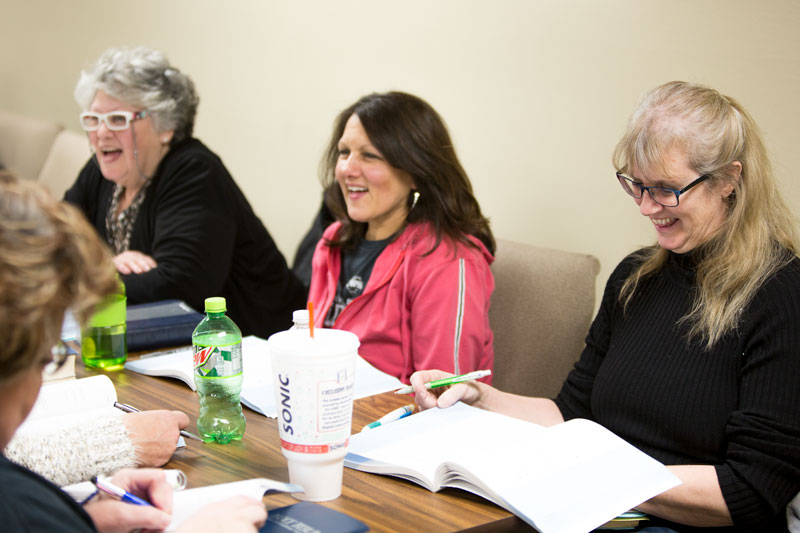 CORE 1 CLASSES
9:00 AM, Sunday
Deepen your Biblical understanding with our discussion-oriented Sunday-morning classes. Each class includes time for fellowship, and the interactive lessons cover both books of the Bible and specific life topics.
MOVE OVER MARTHA
6:45 PM, Wednesday
At this weekly gathering, ladies spend time creating crafts, sharing snacks and discussing lessons from God's Word with a focus on practical lessons for daily living.
Ten24 Groups
Sundays, three times a month
Our 10:24 groups are guided by the command in Hebrews 10:24 to "stir one another up to good works." These adult groups meet three times a month so that members can study the Bible together, pray with one another and learn ways to serve each other and others in the community. Groups are available in a variety of structures that welcome couples and singles of all ages.