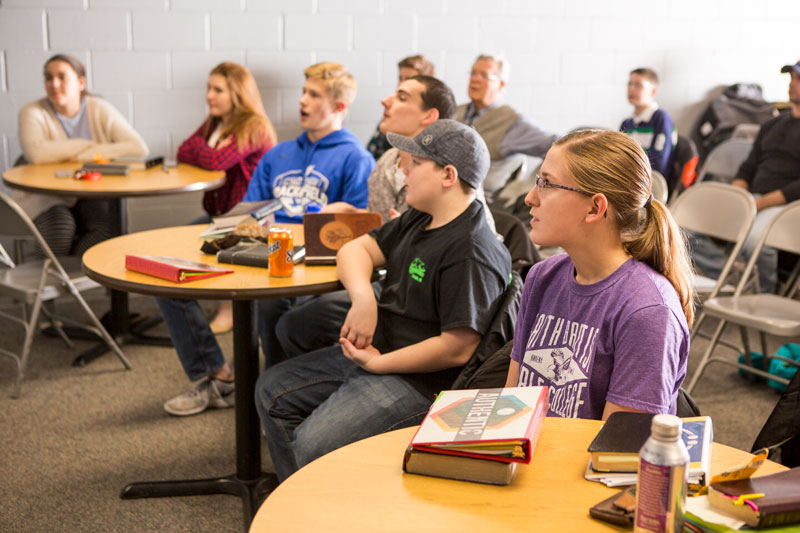 BIBLE STUDY
9:30 AM, Sunday
Each week, we provide an in-depth study focused on expanding students' Bible knowledge in an interactive settng. We don't just want our students to know the Bible. We want them to live it. We don't just want our students to quote their parents' beliefs. We want students to make Biblical truth their own conviction. Our study offers separate groups for middle school and high school, which allows our discussions and content to be relevant and applicable to each student's life.
YOUTH GROUP
6:25 PM, Wednesday
Teens find activities, food, theme nights, and topical Bible lessons during our Wednesday night sessions. We're passionate about rela;unships and growing in God's Word. And we believe you can have fun while doing it. Wednesday nights have a kicked back feel, full of interaction and activities. Students will also meet in small groups, which serve as a place to make new friends and find accountability and support.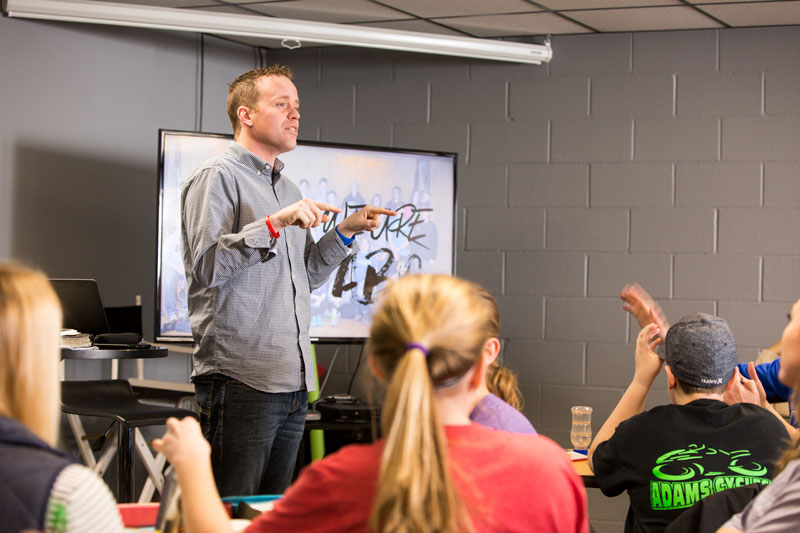 MISSION TRIPS & SERVICE ACTIVITES
Throughout the year, our teens get involved in the community at both local and global levels. They regularly participate in service activities such as serving meals at centers for at-risk kids, hosting games during community events and decorating cemeteries for Memorial Day. Each year, the high-school students travel on a missions trip to serve in vacation Bible school ministries, community outreach, facilities maintenance and more. In the last several years, the teens have traveled to Cleveland, Salt Lake City and Peru.
<iframe src="https://calendar.google.com/calendar/embed?height=600&wkst=1&bgcolor=%23ffffff&ctz=America%2FChicago&src=OW9kdm11MjhiYmR0M3Y3bGtmNjRoZWgzazRAZ3JvdXAuY2FsZW5kYXIuZ29vZ2xlLmNvbQ&color=%23D50000″ style="border:solid 1px #777″ width="800″ height="600″ frameborder="0″ scrolling="no"></iframe>