Event Navigation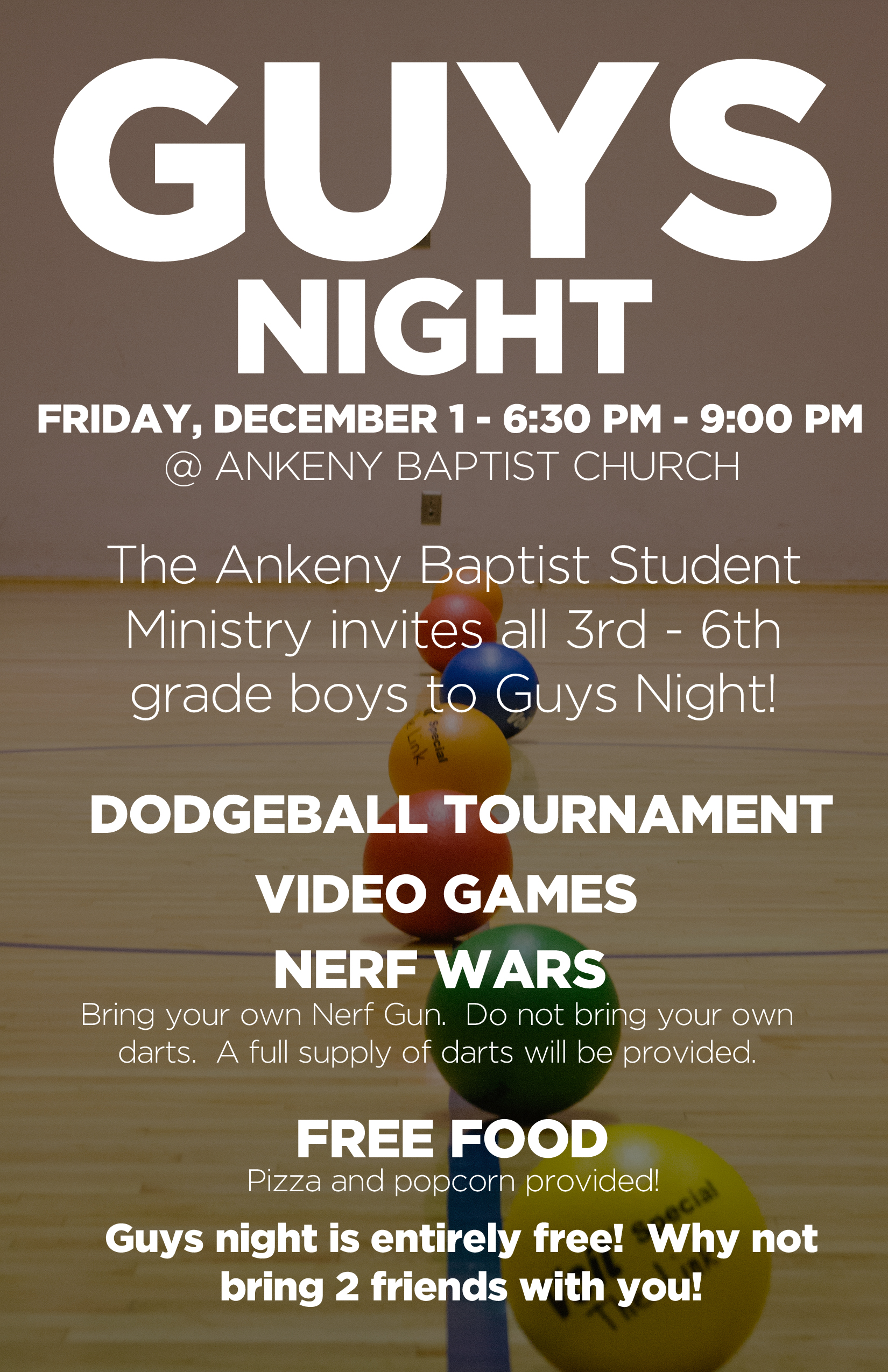 Guys Night!
<span class="events-time-info">December 1, 2017<br>6:30 pm - 9:00 pm
Description
The Ankeny Baptist Student Ministry invites all 3rd – 6th grade boys to Guys Night!
Dodgeball tournament
Video games
Nerf Wars – Bring your own Nerf Gun. Do not bring your own darts. A full supply of darts will be provided.
Free food & pop
Guys night is entirely free! Why not bring 2 friends with you!